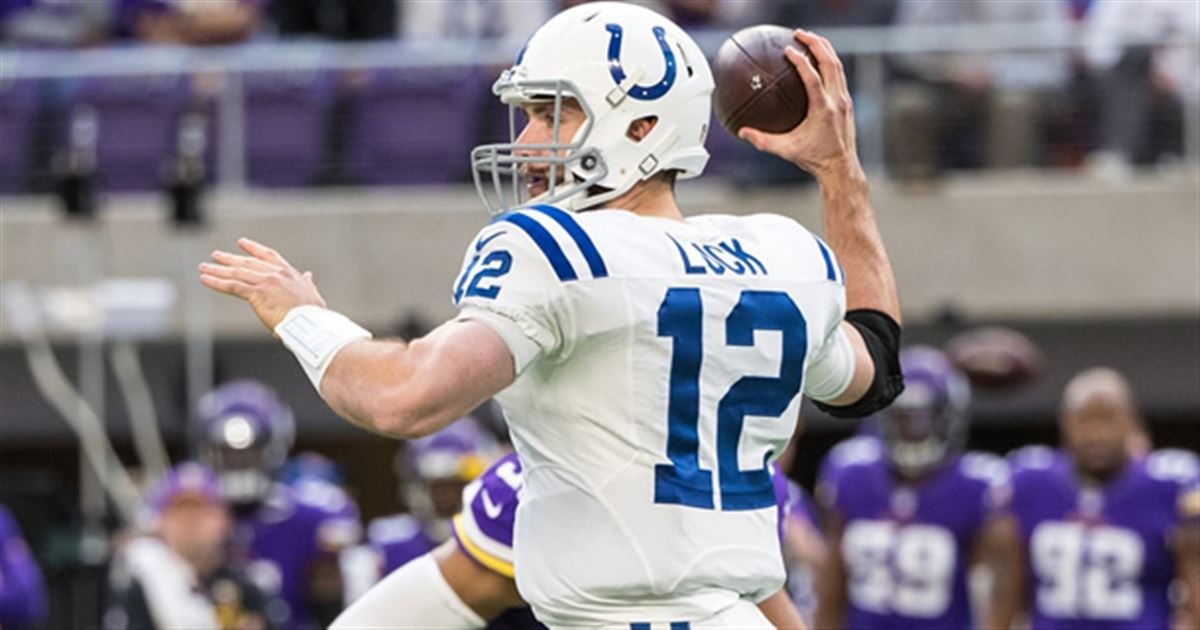 Pro Football Talk has the Indianapolis Colts looking up at 25 other teams in their power rankings heading into the 2017 season.
PFT has been unveiling their preseason power rankings in recent days one team at a time, and on Thursday it was the Colts' turn. The Colts were ranked 26th, one spot ahead of the Jacksonville Jaguars.
"The Colts could actually be pretty good," wrote Darin Gantt of PFT. "As long as Andrew Luck's shoulder's fine and they can keep him upright in the future. Of course, those are two pretty big questions, and neither of them are close to certainties at the moment."
The questions PFT has with the Colts are the ones that commonly come up — Luck's health, the …
Read Original Post at
http://ind.247sports.com/Bolt/Pro-Football-Talk-ranks-Colts-26th-in-preseason-power-rankings-79766763

Sports Media 101 searches and spiders for news it aggregates from across the web about your favorite sport or sports team. This article is originally posted at another site not affiliated with Sports Media 101. The portion of the article posted here is to provide a sample of the content available at the linked site. Please click the link to read the full article. Sports Media 101 does not claim any ownership to the content and all rights are retained by the original copyright owner.
Tags:
Football
,
Indianapolis Colts
,
NFC West
,
NFL