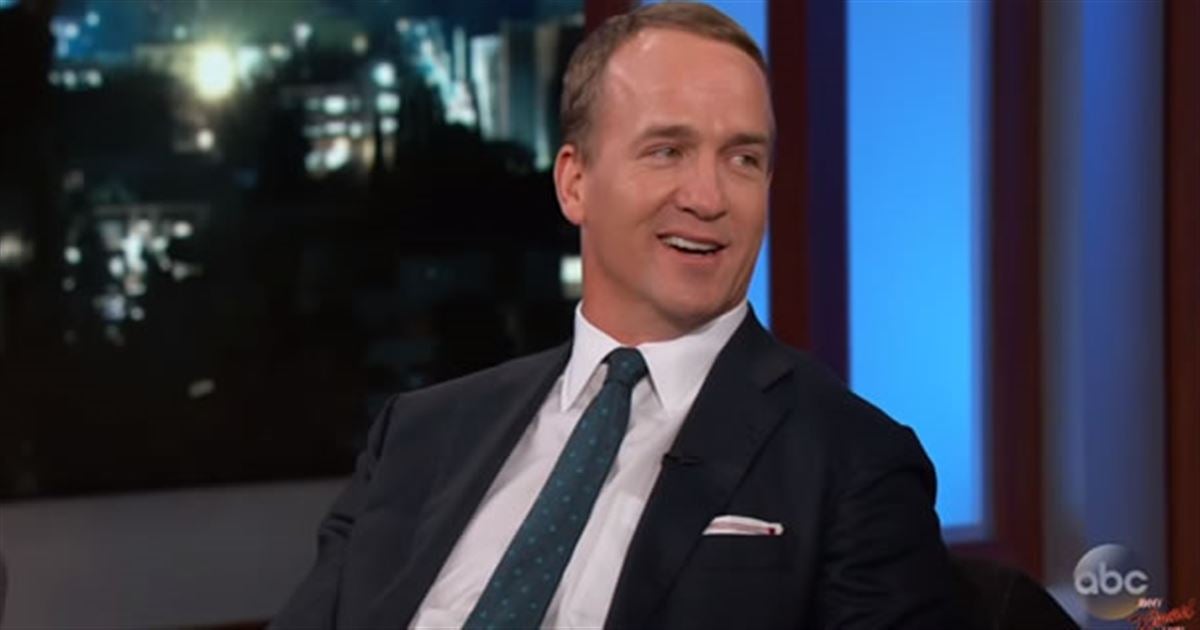 Peyton Manning appeared on Tuesday night's edition of Jimmy Kimmel Live heading into his gig hosting the ESPYs tonight and had some interesting and humorous stories to share about his football career, his retirement, and golfing with the president.
Check out video of the appearance below. In one portion, Manning discussed hosting the ESPYs and told a story about an attempt to use humor to connect with his younger teammates that just didn't work.
"Half you time you're in football Jimmy, you're not on the practice field," said Manning. "You're sitting in these meeting just watching film. I quoted Clark W. Griswold from Vacation one time in the middle of a football meeting and nobody knew what I was talking about. So, I sent the rookies home with some homework –  I sent each of them to go watch Vacation, Fletch, The Jerk, Stripes, and Caddyshack. Five classics, right? I mean these are right …
Read Original Post at
http://ind.247sports.com/Bolt/Peyton-Manning-makes-entertaining-appearance-on-Kimmel-Live-75054632

Sports Media 101 searches and spiders for news it aggregates from across the web about your favorite sport or sports team. This article is originally posted at another site not affiliated with Sports Media 101. The portion of the article posted here is to provide a sample of the content available at the linked site. Please click the link to read the full article. Sports Media 101 does not claim any ownership to the content and all rights are retained by the original copyright owner.
Tags:
AFC East
,
AFC South
,
AFC West
,
Buffalo Bills
,
Denver Broncos
,
Football
,
Indianapolis Colts
,
NFL
,
Peyton Manning