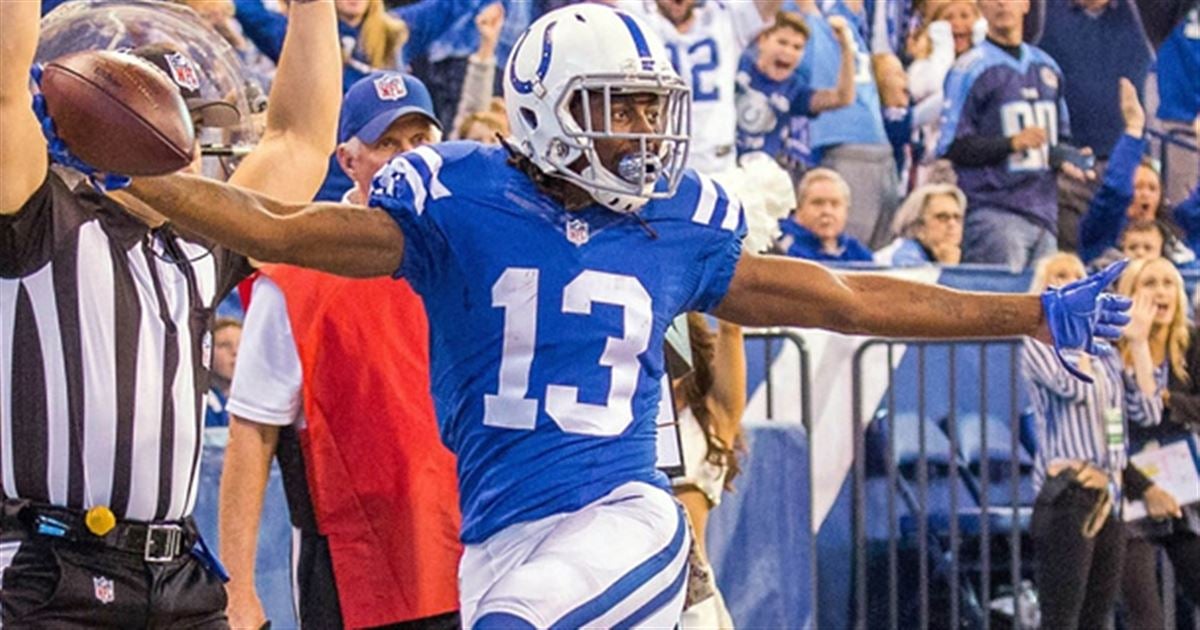 T.Y. Hilton of the Indianapolis Colts was mentioned among The MMQB Podcast's top 10 receivers in football this week, although he had nine other receivers ahead of him on the list.
The rankings were voted on by show hosts Andy Benoit and Gary Gramling and researcher Ryan Lacey, who each submitted a top 15. 15 points were awarded for a receiver who had a first place vote, down to one point for a 15th place vote. Hilton came in 10th, and when discussing his place in the ranking, Benoit expressed surprise when he found out last year Hilton led the league in receiving with 1,448.
"I don't look at stats until the end of the season usually, especially individual player stats… When I heard Hilton had led the league in receiving yards, I did not believe that," said Benoit. "I would not have guessed that at all."
Benoit continued on to say why there are nine receivers ahead of Hilton, and why in his eyes Hilton isn't a No. 1 receiver, at least not in the same sense as others on the list.
"To me, when you watch the film, …
Read Original Post at
http://ind.247sports.com/Bolt/MMQB-podcast-names-TY-Hilton-as-NFLs-No-10-WR-70386508

Sports Media 101 searches and spiders for news it aggregates from across the web about your favorite sport or sports team. This article is originally posted at another site not affiliated with Sports Media 101. The portion of the article posted here is to provide a sample of the content available at the linked site. Please click the link to read the full article. Sports Media 101 does not claim any ownership to the content and all rights are retained by the original copyright owner.
Tags:
AFC South
,
Football
,
Indianapolis Colts
,
NFL
,
T.Y. Hilton